| | | | | | | |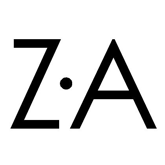 Super Rack ZA-SR1
สุดยอดชั้นวางเครื่องเสียงที่สามารถตอบสนองความต้องการของผู้ที่รักทั้งประสิทธิภาพและความสวยงาม เป็นผลงานที่สร้างสรรค์จากการสะสมประสบการณ์มาเป็นเวลานับสิบปี ของความเป็นนักออกแบบงานอุตสาหกรรม (Industial designer) และนักเล่นเครื่องเสียงที่จริงจัง (Serious listener) ได้ทำการออกแบบ ZA SR-1 อย่างไม่ประนีประนอมด้วยโปรแกรม CAD-CAM ที่ใช้กับการออกแบบชิ้นงานอุตสาหกรรมระดับ High Technology ของโรงงานประกอบชิ้นส่วนรถยนต์ เพื่อให้ได้ชั้นวางเครื่องเสียงในอุดมคติที่ไม่เคยมีมาก่อนสำหรับผู้ที่ยังไม่สิ้นสุดกับการแสวงหาสิ่งที่ดีกว่า ZA SR-1 ผลิตจากอลูมิเนียมเนื้อดีร่วมกับเครื่อง CNC ที่มีความแม่นยำสูง ขึ้นรูปด้วยช่างฝีมือที่มีความชำนาญ จำหน่ายตามคำสั่งซื้อ (Made to order) ให้กับชุดเครื่องเสียงที่เหมาะสมเท่านั้น ผู้ที่สนใจสามารถขอรายละเอียดพร้อมรายการราคาและรับคำแนะนำก่อนตัดสินใจ
- ปลายขาเป็น Tiptoe สามารถปรับระดับและขันแน่นได้ ปลายแหลมแท็ปด้วยTungstenความแข็งสูง
- ขาอลูมิเนียมกลมโปร่งขนาด 2" ผิวกลึงลายเส้นสามารถใส่ทรายหรือเม็ดตะกั่วได้
- Plate ชั้นวางชนิด 3 Layer สามารถเลือกเป็น Acrylic/Aluminium หรือ MDF/Aluminium
- จานรอง Spike มีทั้งชนิด Aluminium และ Bakelite
- ชั้นเดี่ยว ขนาด กว้าง 50 ซม. ลึก 40 ซม. ความสูงมี 2 ขนาด คือ 12 ซม. และ 38 ซม.
- ชั้นซ้อน ขนาด กว้าง 50 ซม. ลึก 40 ซม. แบ่งเป็น 2 ระดับ ชั้นล่างสูง 12 ซม. ชั้นบนสูง 30 ซม. (สูงรวม 42 ซม.)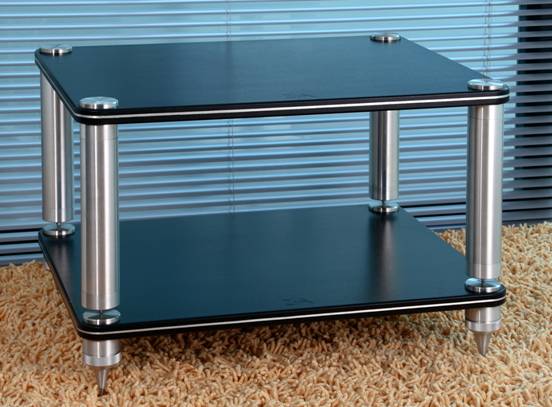 ZA SR-1 Full Set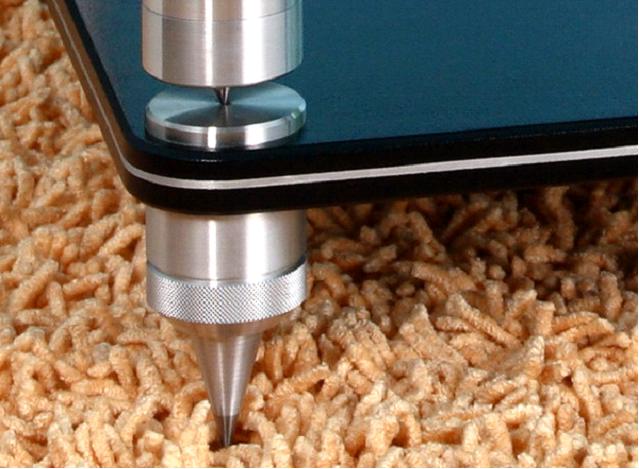 Adjustable Tungsten Tip Spike (below) Fixed Spike (above)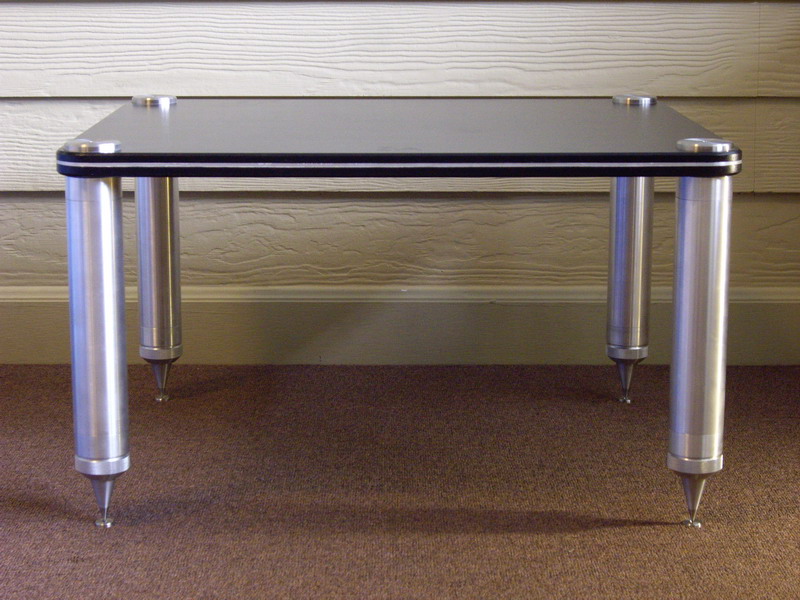 ZA SR-1 with tall legs and adjustable spike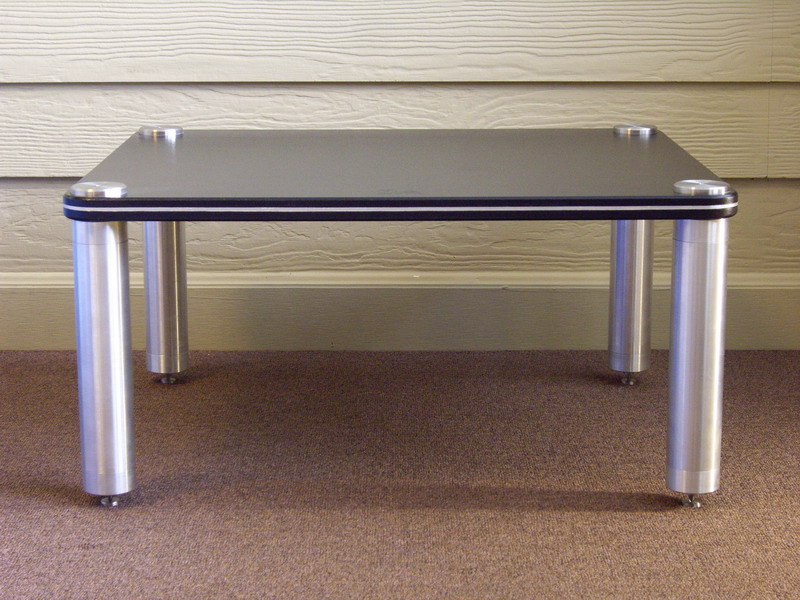 ZA SR-1 with tall legs and fixed spike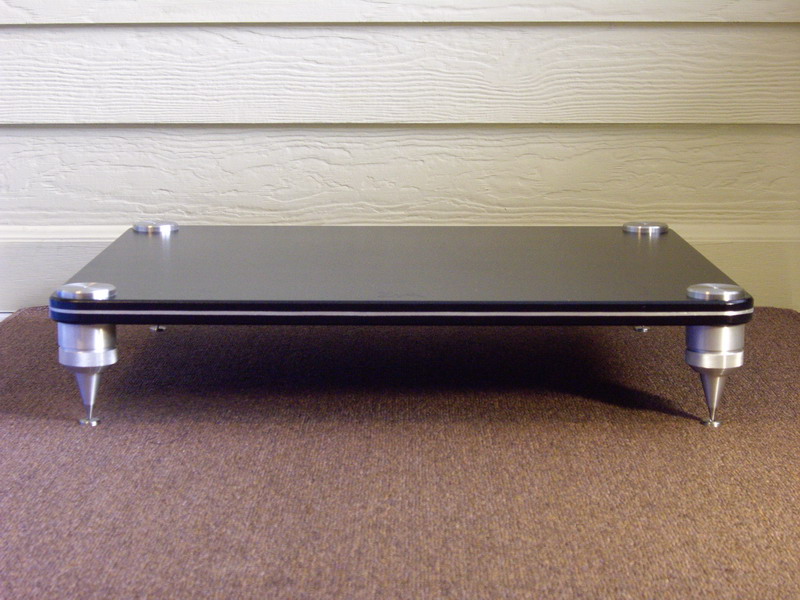 Platform for amplifier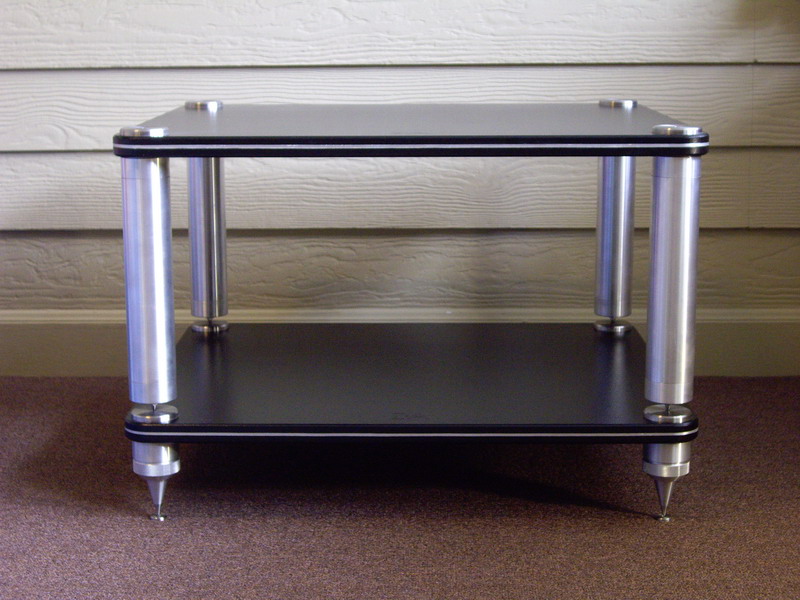 ZA SR-1 Full Set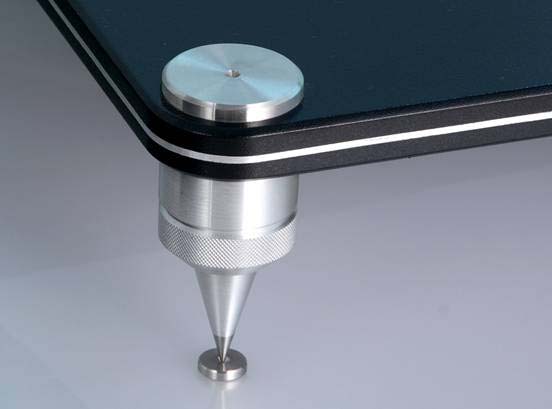 Spike with plate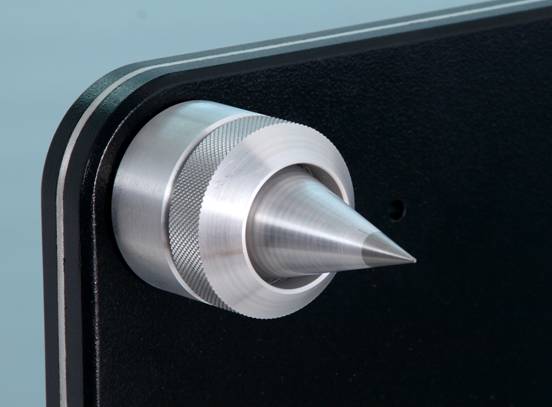 Spike detail
Tube Damper ZA-D23
For: 9-pin tubes and all tubes ?3/4"- ?7/8 (?19mm- ?22mm), including 12AX7, 12AT7, 12AU7, 6DJ8, 6922, 6BQ5/EL84, 6CA4/EZ81, and other glass types having the 9-pin base.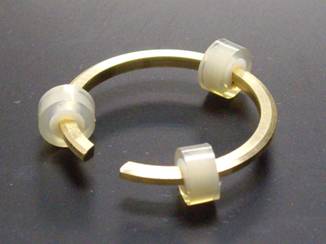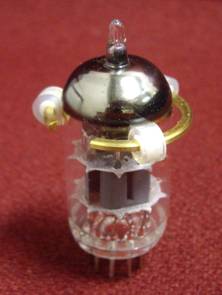 12AU7 with ZA-D23
Microphonics vibrations describes the phenomenon where certain components in electronic devices transform mechanical vibrations (ringing) into an undesired electrical signal (noise). The term is derived by analogy to older microphones where that behavior is inherent in the design, while with modern electronics it is sometimes an intentionally added effect.
Microphonic vibrations create mechanical impulses inside vacuum tubes, inducing small parts to move, altering their capacitance and voltage, resulting in amplified distortions. Inside tubes, alternating opposing charges between plate and filament cause those parts to vibrate. Symptoms of tube microphonics can be fuzziness throughout the frequency spectrum, high-pitch "glare," blending of similar frequencies, acoustical feedback, and mushiness in the soundstage. You may hear emphasis of sibilant sounds (s, z, ch, etc.) in vocals. Unwanted microphonics-related audible distortions can often be alleviated by using commercially available vacuum tube dampers
With C-ring made of copper alloy and Teflon (inner), silicone (outer) pads. A copper alloy C-ring weighs only a few grams, yet its spring tension provides resistance to vibration equal to many times its weight without the drawbacks of weighing down the tube. With microphonic vibration-absorbing pads interfacing the C-ring and tube, each damping instrument works similarly to holding a tube with your fingertips. For continuous use to 482 °F(250°C). Recommended for all home audio vacuum tubes. Placement isn't critical, ZA-D23 Tube dampers are usually most effective in the area between the top of the tube and about 1/4 of the way down from the top.
ZA-D23 Tube Damper enhance the unique qualities of vacuum tubes. For example, a "warm" sounding tube sounds better because the tonal qualities are more pure and true-to-life. The "warmth" is still there, with a more focused soundstage. Open-layered and transparent qualities are enhanced because the background is quieter, imaging is better focused, decay has more of a purity of tone and texture. Tubes that work well on the high end have less fuzz and glare, better presence, stronger dynamics, while keeping the same high-end frequency response.